Welcome to the...
Undergraduate Research Conference in German Studies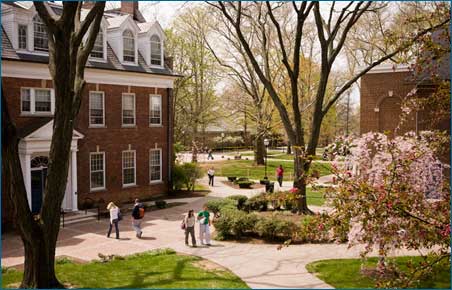 April 1, 2017
at Moravian College, Bethlehem, Pennsylvania
We would like to announce the Seventh Undergraduate Research Conference in German Studies on Saturday, April 1, 2017. This year the conference, co-organized by Lafayette College and Moravian College, will take place at Moravian College in Bethlehem, Pennsylvania.

This conference will give students the opportunity to present their research in all German-related fields, including but not limited to the study of German literature, film and culture, art history, music, philosophy, history and politics.
Format: we consider proposals for research papers and posters.

Papers and posters can be presented in either German or English.

Paper presentations may not exceed 15 minutes (2000 to 2500 words). Posters should include a thesis statement, short reference to literature and primary materials, a discussion of the methodology and results.

Please send your proposal of 250-300 words to Heikki Lempa at lempah@moravian.edu by December 30, 2016.

The proposal should include:
The title of the paper or poster
Concise thesis statement
Short list of primary and secondary sources (bibliography)
Anticipated findings

The program committee will notify accepted applicants by the end of January 2017. For more information and updates, please contact Heikki Lempa at lempah@moravian.edu.
Axel Hildebrandt, Associate Professor of German, Moravian College
Margarete Lamb-Faffelberger, Professor of German, Lafayette College
Heikki Lempa, Professor of History, Moravian College