Location of Moravian College
Bethlehem, PA
USA
Moravian College is located in Bethlehem, Pennsylvania, about 10 miles from the border of New Jersey.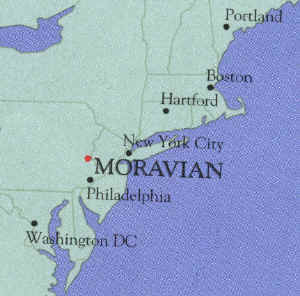 Bethlehem is located in the Lehigh Valley, between the cities of Allentown to the west and Easton to the East. The Lehigh Valley is about a hour from Philadelphia and about 1.5 hours from New York City.
Collier Hall of Science is located on Main Street within the city of Bethlehem, one block south of the intersection of Main Street and Elizabeth Avenue.
The view above shows Main Street, looking south, with Collier Hall of Science on the right.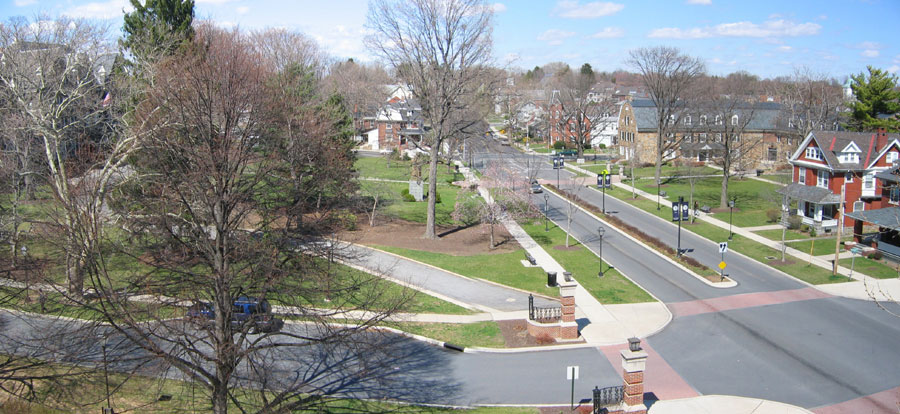 View looking north on Main Street from the lower roof of Collier Hall of Science.

The geographical coordinates of Collier Hall of Science are
latitude: 40 degrees, 37.8 minutes North
longitude: 75 degrees, 23.0 minutes West
altitude: 320 feet