Archives > Collection Guides > Student Records Index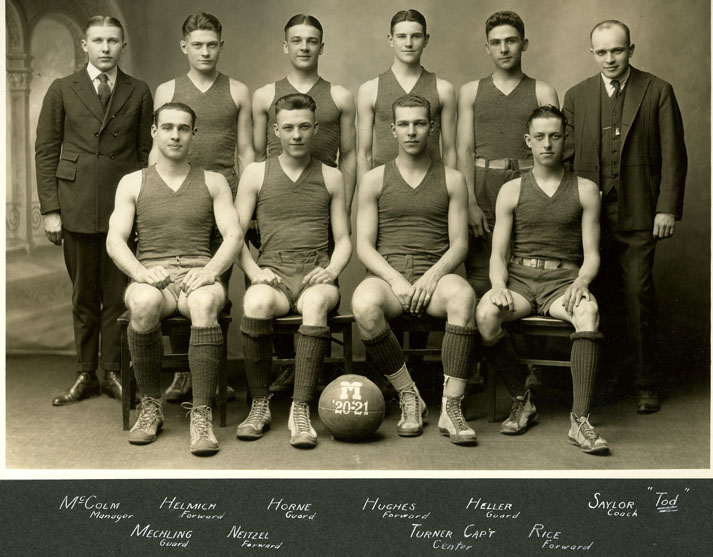 Pictured: Moravian College's 1920-1921 men's basketball team.
The Archives offers a searchable index of Moravian College and Theological Seminary alumni graduating between 1884 and 1925. The index consists of a database-driven table providing the full name, record dates, graduation year, number of photographs, and box number of each individual. Corresponding folders are housed in the Archives and can be accessed by contacting the archivist.
For more information about inactive student records in the Archives, please read our Student Records Access Policy.
Search the Moravian College Student Records Index 1884-1925*:
(Note: Pull-down menu allows you to search by Last Name, First Name, Other Name or Graduation Year. % returns all records. Leaving the box blank returns no results.)
Moravian College administrative staff only click here for the full version of the database (1884-1956) which is protected by the Family Educational Rights and Privacy Act (20 U.S.C. § 1232g; 34 CFR Part 99) of 1974 . (Note: This is available only on campus. You will be prompted for a login and password. Format your login as such: moravian\your_user_name. Ex: moravian\meabc01.)
*This project was made possible by a generous LSTA grant from the Commonwealth Libraries of Pennsylvania.