Welcome to the...
Undergraduate Research Conference in German Studies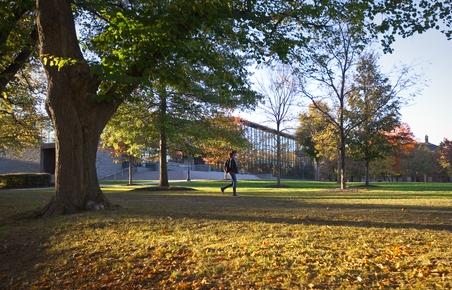 April 16, 2016
at Lafayette College, Easton, Pennsylvania
We extend our heartfelt thanks to all students who attended the sixth annual conference and presented their research projects in German Studies. The large variety and high quality of the papers and posters and the meaningful and stimulating discussions following each session were truly impressive. We also want to convey our deep gratitude to our colleagues for mentoring their students to reach these remarkable levels of achievement in German Studies and also for accompanying them to the conference and moderating a session.
The jury had a difficult task to select the best papers. The decision was aided by the following criteria:
Clarity and subtlety of the thesis (argument)
Recognition of and critical work with the multiplicity of interpretive voices
Recognition of the complexity of primary sources
Elegance and persuasiveness in answering the questions from the audience
The Max Kade Prize for the best research project and presentation
is awarded to: Monick Perone (Moravian College) and Philip Decker (Swarthmore College)
Honorable Mention (in alphabetical order):

Rachel Baer (Susquehanna University)
Angela Blatz (Bryn Mawr College)
Leonie Koch (Brandeis University)
Mariah Ligas (McDaniel College)
We also want to acknowledge two innovative projects that were presented as posters:

Adrienne Brown (Dickinson College) - "A Visual Exploration of Institution: The Red Chair Reflections"
Christopher Nelsen and Thanh Vu (Lafayette College) - "Digital Preservation of German American Heritage Sites in Pennsylvania using Terrestrial Lidar and an Interactive Web-based Interface"

Axel Hildebrandt, Associate Professor of German, Moravian College
Margarete Lamb-Faffelberger, Professor of German, Lafayette College
Heikki Lempa, Associate Professor of History, Moravian College