Welcome to the...
Undergraduate Conference in German Studies
March 26, 2011
at Moravian College, Bethlehem, Pennsylvania

"We thank all the students for their contributions. For the outstanding quality of their papers we want to recognize five students. The criteria for our selection was as following:


Clarity and subtlety of the thesis (argument)
Recognition of and critical work with the multiplicity of interpretive voices
Recognition of the complexity of primary sources
Elegance and persuasiveness in answering the questions from the audience
Kimberly L. McPhearson, Haverford College, will be awarded the Max Kade Prize for the best presentation for her paper "A Pygmalion Community: The communal touch in modern German and Austrian history."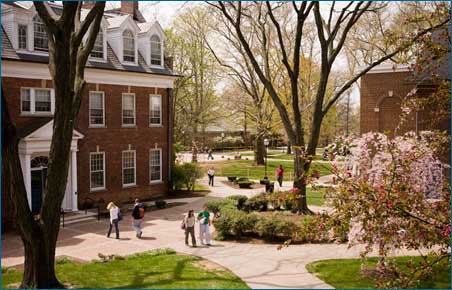 Four honorable mentions go to:

Jessica Bawgus, Bryn Mawr College, for
"Runs in the Blood: ...Lives of Mathilda"

Timothy Davis, Lehigh University, for
"Jürgen Fuchs, Literatur und die DDR"

Susan Grunewald, Lafayette College, for
"Post WWII Development of the German Auto Industries"

Didem Uca, Bryn Mawr College, for
"Asoziale Tendenzen der Genialität"