Color Composite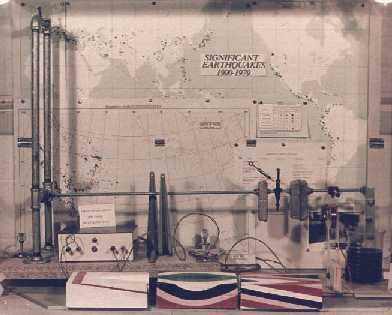 Color Composite
photo by Scott Siegfried
This picture was made by photographing the scene three times on Tri-X film, which is a black-and-white film, through each of red, blue, and green filters. The color was recomposed under the enlarger by printing each B&W negative through the appropriate colored filter onto colored photographic paper. Thus, the picture represents three separate exposures and three separate printings, through different colored filters, using B&W film to recreate a colored scene.
The B&W separates, in red, blue and green, are as follows: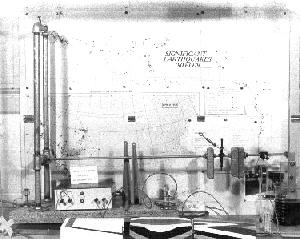 red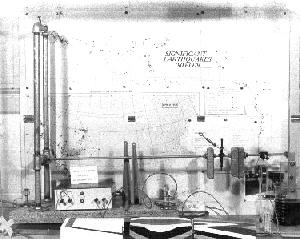 blue

green
Each separate black-and-white negative is printed in its corresponding color, as follows: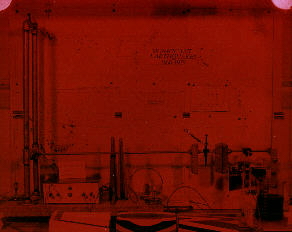 red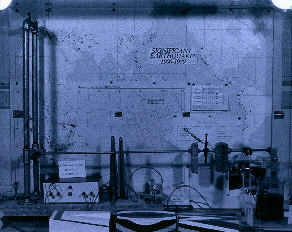 blue

green
So the composite print, with each color corresponding to its black-and-white negative, intentionally displaced from the others, is as follows:

composite print from 3 B&W negatives
The final picture, as portrayed at the top of this page, is the print above, but with no displacement between the three images. Color printing in the darkroom must be done in total darkness; safe lights cannot be used. Thus, rectifying the three separate images in the printing process so they are exposed on top of each other, and balancing the colors in the exposures under the enlarger, is a task that requires both skill and patience in the darkroom.